Dr. Federico Miguez-Cabello
Post-Doctoral Fellow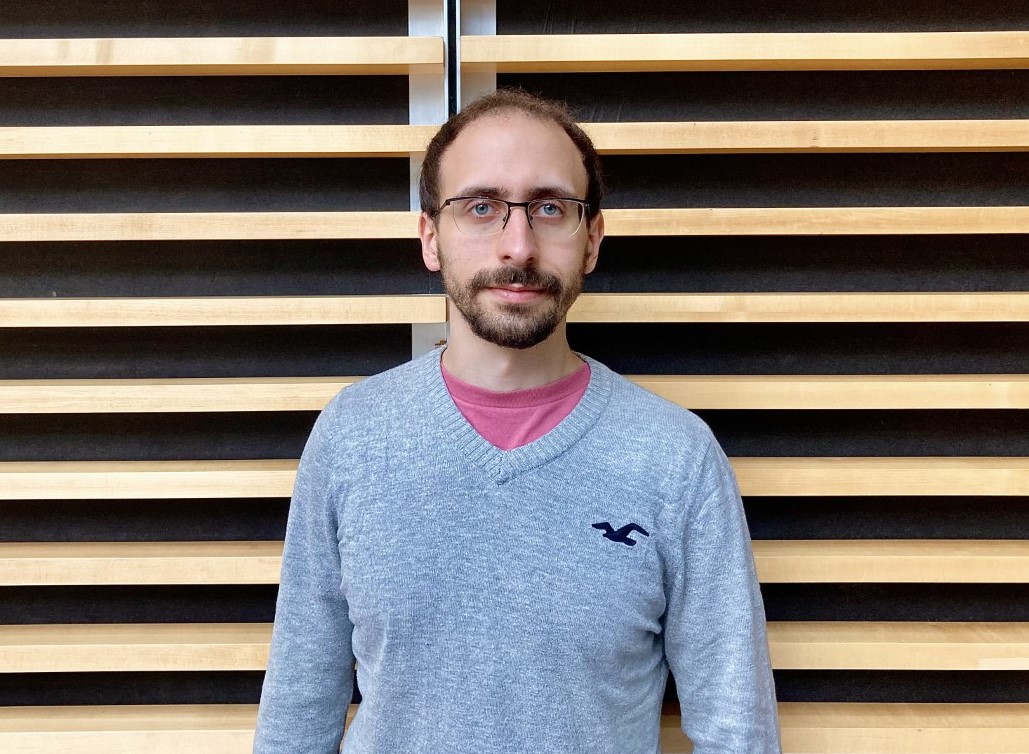 Federico was born in Buenos Aires, Argentina, but grew up in Barcelona, Spain. He obtained a degree in Biology and an MSc in Neuroscience before starting his PhD in Biomedicine with David Soto's Group at the University of Barcelona. During his PhD, he studied the regulation of AMPA receptors with a focus on AMPAR-TARP stoichiometry using the patch-clamp technique. Additionally, he participated in the study of GRIN-related disorders by characterizing different mutations in GRIN genes associated with NMDA receptor dysfunction. His PhD thesis entitled 'New insights into ionotropic glutamate receptors' was supervised by Drs David Soto and Xavier Altafaj and defended in February 2021. He joined the Bowie Lab in May 2021 as a post-doctoral fellow. He aims to identify the molecular underpinnings of chemically gated signalling in the brain in health and disease.
Scholarships and Awards
| | |
| --- | --- |
| 2013-2017 | MEC fellowship from the Spanish government ($8,000) |
Publications
Landa J, Guasp M, Miguez-Cabello F, Guimaraes J, Mishima T, et al. Encephalitis with Autoantibodies against the Glutamate Kainate Receptors GluK2. Ann Neurol. 2021 May 5. doi: 10.1002/ana.26098.
Santos-Gómez, Ana, Federico Miguez-Cabello, Adrián García-Recio, Sílvia Locubiche, Roberto García-Díaz, Víctor Soto, Rosa Guerrero-López, et al. Disease-associated GRIN protein truncating variants trigger NMDA receptor loss-of-function. Hum Mol Genet. 2021 Feb 25;29(24):3859-3871. doi: 10.1093/hmg/ddaa220.
Miguez-Cabello F, Sánchez-Fernández N, Yefimenko N, Gasull X, Gratacòs-Batlle E, Soto D. AMPAR/TARP stoichiometry differentially modulates channel properties. Elife. 2020 May 26;9:e53946. doi: 10.7554/eLife.53946.
Haselmann H, Mannara F, Werner C, Planagumà J, Miguez-Cabello F, Schmidl L, Grünewald B, et al. Human Autoantibodies against the AMPA Receptor Subunit GluA2 Induce Receptor Reorganization and Memory Dysfunction. Neuron. 2018 Oct 10;100(1):91-105.e9. doi: 10.1016/j.neuron.2018.07.048.
Gratacòs-Batlle E, Olivella M, Sánchez-Fernández N, Yefimenko N, Miguez-Cabello F, Fadó R, et al. Mechanisms of CPT1C-Dependent AMPAR Trafficking Enhancement. Front Mol Neurosci. 2018 Aug 8;11:275. doi: 10.3389/fnmol.2018.00275.