Contact Us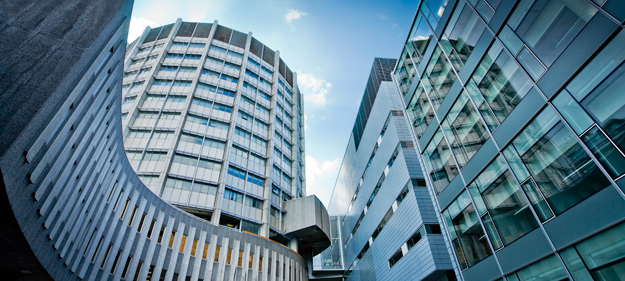 Address Correspondence to:
Dr. Derek Bowie
Department of Pharmacology & Therapeutics,
McGill University, Faculty of Medicine,
3649 Promenade Sir-William-Osler, Room 164,
Montreal, QC, Canada, H3G 0B1
Office Tel: (514) 398-1581 (Office)
Lab Tel:-3715 (Lab)
(514) 398-4400 x00687 (Student room)
Fax: (514) 398-6690
E-mail: derek.bowie@mcgill.ca
Lab Twitter Account: @Bowie_Lab
Bowie lab is located to the 1st floor of the newly completed Bellini Life Sciences Complex which overlooks the heart of downtown Montreal. In this facility, we and other labs have established the Cell Information Systems theme of the Life Sciences Complex. The overall aim of the theme is to employ innovative imaging techniques to explore biomedical, biological and physical science problems.