Dr. Mabel Chong
post-doctoral fellow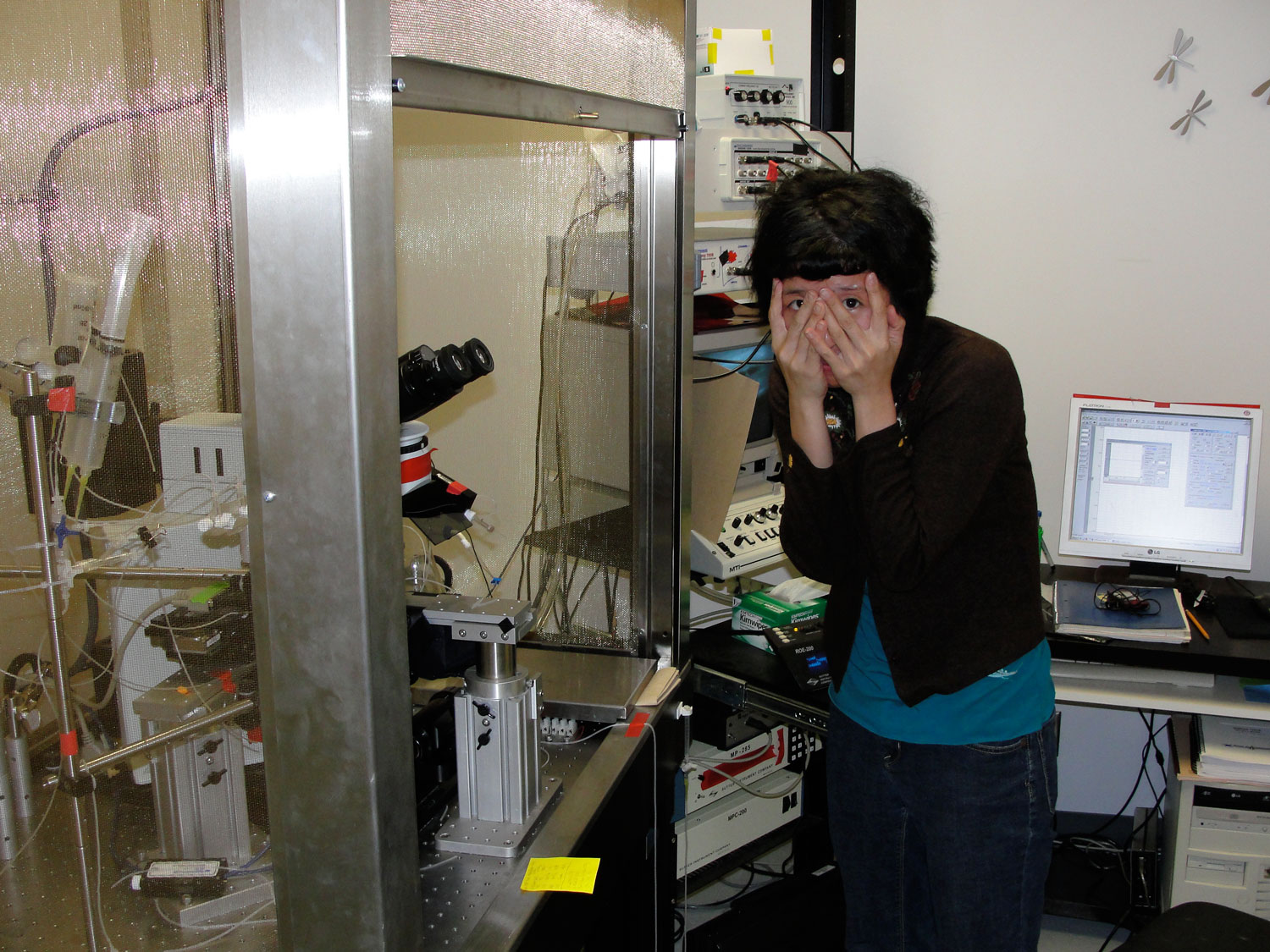 Dr. Mabel Chong grew up in British Columbia but moved to Montreal to obtain an honors degree in Biology at McGill which she received in 2000. She then joined the lab of Dr. Pierre Drapeau for graduate training. There she examined the developing neural networks underlying locomotor behaviors in the zebrafish. She received her PhD in Neuroscience in 2007. When not thinking about her science, Dr. Chong is an enthusiastic musician and dancer. Mabel's work on glutamate receptors in the developing CNS is funded by an operating grant from the C.I.H.R.
Awards & Fellowships:
2008

NSERC Industrial R & D Postdoctoral Fellowship (declined)

2003

 

McGill Graduate Studies Award

2001-2005

McGill University Health Centre Research
Institute Studentship

Publications:
Chong M, Liao M, Drapeau (2008) The Vesicular Integral Protein-Like gene is essential for development of a mechanosensory system in zebrafish. conditionally accepted in Dev Neurobiol.
Chong M, Drapeau P (2007) Interaction between hindbrain and spinal networks during the development of locomotion in zebrafish.  Dev Neurobiol. 67(7):933-47. 
Brustein E, Chong M, Holmqvist B, Drapeau P (2003) Serotonin patterns locomotor network activity in the developing zebrafish by modulating quiescent periods.  J Neurobiol. 57(3):303-22. 
Brustein E, Saint-Amant L, Buss RR, Chong M, McDearmid JR, Drapeau P. (2003) Steps during the development of the zebrafish locomotor network.
J Physiol Paris. 97(1):77-86.
Drapeau P, Saint-Amant L, Buss RR, Chong M, McDearmid JR, Brustein E (2002) Development of thelocomotor network in zebrafish. Prog Neurobiol. 68(2):85-111.