Anmol NagpalResearch Assistant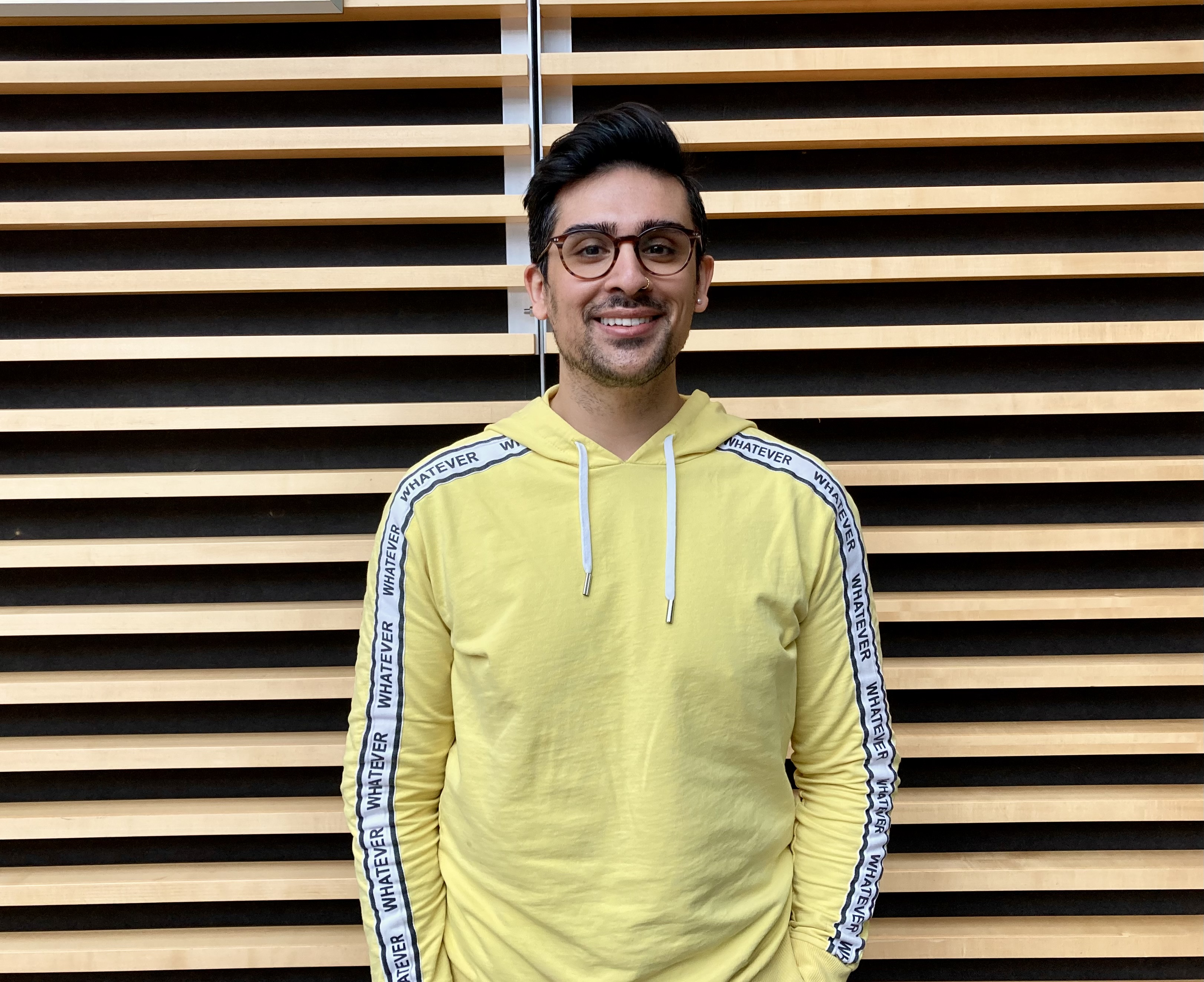 Anmol was raised in Winnipeg, Manitoba and moved to Montreal in 2012 to pursue his BASc degree to deepen his understanding of human behaviour. He completed his bachelors in Cognitive Science with a minor in Philosophy from McGill University in January 2017. As an undergraduate, Anmol worked in Dr. Michael Petrides's lab, where he was studying distinct functional brain regions in the macaque brain. In September 2014, he joined Dr. Nahum Sonenberg's lab where he deployed in vivo and in vitro techniques to characterize new models of brain disorders and tested novel pharmaceutical treatments for fragile X syndrome (FXS) and autism spectrum disorders (ASD). Anmol's aim was to repurpose safe, easily accessible, and FDA-approved compounds to target impaired protein synthesis mechanisms linked with these disorders. He continued this work with Dr. Sonenberg's group during his MSc in the Integrated Program in Neuroscience at McGill. Anmol is now taking an entrepreneurial approach to bring treatments for brain disorders to the clinic. To strengthen his business acumen, he will be attending the Smith School of Business at Queen's University to complete a Graduate Diploma in Business later this year. Anmol joins the Bowie lab, bringing his knowledge of behavioural neuroscience, molecular biology, and biochemistry to investigate new therapeutic avenues for the treatment of FXS.
Scholarships and Awards
| | |
| --- | --- |
| 2022 | Graduate Diploma in Business Dean's Entrance Scholarship ($7,500) |
| 2017-2018 | Healthy Brains for Healthy Lives Fellowship ($10,000) |
| 2018 | Canderel Travel Award ($1,000) |
| 2018 | Gordon Research Conferences and Seminars Speaker Honorarium ($900 USD) |
| 2012-2013 | Edgar & Margaret Wilson Award ($4,000) |
Publications
Wiebe, S.*, Nagpal, A.* & Sonenberg, N. (2020) Dysregulated translational control in brain disorders: from genes to behavior. Current Opinion in Genetics & Development 65, 34–41.
Wiebe, S.*, Nagpal, A.*, Truong, V.T., Park, J., Skalecka, A., He, A.J., Gamache, K., Khoutorsky, A., Gantois, I. & Sonenberg, N. (2019) Inhibitory interneurons mediate autism-associated behaviors via 4E-BP2. Proceedings of the National Academy of Sciences of the United States of America 116, 18060–18067.
Gantois, I.*, Khoutorsky, A.*, Popic, J.*, Aguilar-Valles, A., Freemantle, E., Cao, R., Sharma, V., Pooters, T., Nagpal, A., Skalecka, A., Truong, V.T., Wiebe, S., Groves, I.A., Jafarnejad, S.M., Chapat, C., McCullagh, E.A., Gamache, K., Nader, K., Lacaille, J.C., Gkogkas, C.G. & Sonenberg, N. (2017) Metformin ameliorates core deficits in a mouse model of fragile X syndrome. Nature Medicine 23, 674–677.
*Equal first authorship